Is Self-Treatment For Diabetes A Wise Choice
Posted on 16
th
, Oct 22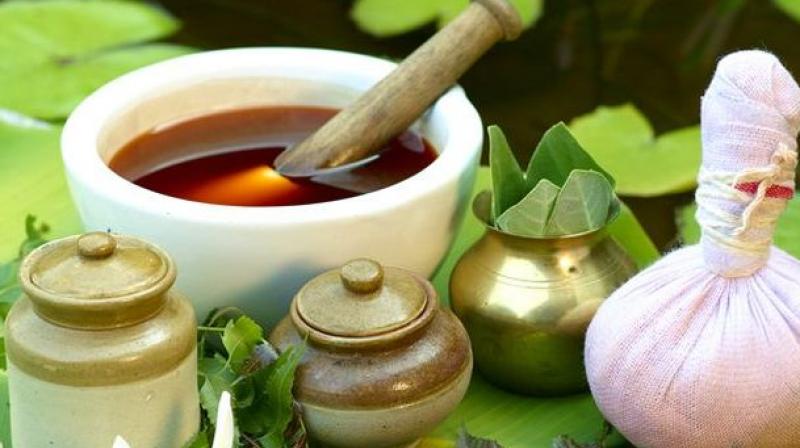 Before deciding to start self-treatment for diabetes, you should know what diabetes is.
Millions of individuals worldwide are afflicted by the set of disorders known as diabetes, which affects how the body uses blood glucose. Diabetes is of two types. Type 1 and Type 2
Type 1 diabetes, which is more frequently detected in childhood or adolescence, is characterized by insufficient insulin production by the body.
However, type 2 diabetes, which is more prevalent in people over 40, means that the body cannot utilize insulin as it should. 95% of cases of diabetes that have been diagnosed are type 2 diabetes.
The management of your diabetes may involve constant blood sugar monitoring, the administration of drugs and insulin, good nutrition, and frequent exercise.
Ayurveda, the age-old science has treatment methods for diabetes. Agasthya Rasayanam is an Ayurvedic Medicine used For Diabetes Treatment.
Agasthya Rasayanam is one of the most used ayurvedic medicine for Diabetes. At Vaidyaratnam, we manufacture products that are aimed at the total wellness of a person.
Our Agasthya Rasayanam has been implemented as a medicine for people suffering from diabetes.
Consult our doctors from the comfort of your home
Health is important for everyone. Let it be a small health issue like a cold or something like diabetes, it's always better to consult a trusted physician than treat yourself.
Vaidyaratnam offers you a chance to Consult our Ayurveda Doctor Online from the comfort of your home.
All you have to do is visit our website.
You also can buy our medicines online.
In addition to 500 traditional products, Vaidyaratnam Oushadhasala produces more than 150 unique products. The traditional medicines that are derived from the classical Ayurvedic literature have acquired government approval in India and are listed under Schedule 1 of the Drugs & Cosmetic Act.
Ashtavaidya The renowned Eledath Thaikkattu Mooss family, who have been dedicated to the practice of Ayurveda for many years, normally develops traditional products. One is in awe of the breadth of knowledge and insight these Ashtavaidya experts possessed after examining the pharmacological outcomes of those antiquated remedies. Each of the formulations, combinations, qualities, bases, and specific ways that these medicines affect patients have been characterised and derived from the family of Ashtavaidayan Thaikkattu Mooss.
A group of knowledgeable Ashtavaidya tradition experts selects each formulation. By focusing on the demands of society, we have been able to develop treatments for almost all illnesses and disorders. We use modern, hygienic manufacturing and packaging processes to create our products while utilizing actual pharmaceuticals.
Our Quality Control division makes sure that strict quality guidelines are followed throughout the whole manufacturing process.